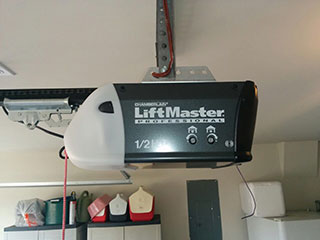 Many things can go wrong with an electric garage door opener system - after all it is composed of many parts and used several times a day. If yours has stopped responding or seems to be functioning unpredictably, we can help troubleshoot the issue and repair the problem.
When Your Opener Is Not Behaving
As a first step, it never hurts to double check whether or not the opener is connected to the power. Most definitely, the electrical unit won't work if it's not plugged in or if there is a power failure and you don't have a backup battery. Similarly, if you're not getting any result when using your remote control, it is also worth confirming it isn't a problem with the controller (or the batteries).
Identifying The Problem
The first task is always to determine the origin of the problem. Since the opener system contains a sensor reverse mechanism and a limit switch, these two functions should be checked first for issues.
Understanding The Limit Switch
The limit switch makes sure the overhead door opens and closes all the way. So, when the door fails to reach its full closing or opening position, or seems to slam shut - the problem may be connected to the limit switch.
The Sensors & Reverse Mechanism
The reverse mechanism will be activated even if so much as a few tree sticks are found under the door. In such cases, it is worth checking that the floor and sensors are clean. Dirty sensors can cause a door to open up again because they think there is an obstruction in the path of the door.
Checking The Motor Gear & Electrics
If your opener has started to become a lot noisier, this could indicate a failing motor gear or a problem with the electrical circuit inside the opener. If you suspect either of these two things to be the issue, you should contact our specialists right away. If your gear completely fails, your opener will stop responding. Problems can also occur if wires have accidentally been cut or if the communication between the opener and clicker has been lost.
Contact Us Today
When you're experiencing problems with your opener, don't hesitate to get in touch with our team at Garage Door Repair Bothell. We're here for you!
You can also count on us for:
Opener Sensor Replacement
Extension Spring Adjustment
Garage Door Tune Up Services
Broken Garage Door Spring Replacement