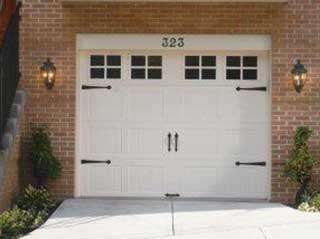 If you own a garage, the best way to secure it is with an automatic overhead door. These systems offer the maximum protection, convenience, and ease of use, and can also be quite decorative when viewed from the street. There are many options for components and extra features. By combining well-chosen parts, Garage Door Repair Bothell can build a custom system for your specific needs.
Garage Door Installation
Getting garage doors installed is a multi-stage process. First, you'll need to measure your garage entrance's width and height and decide what you need out of your new door. Next, your door frame will need a pair of tracks installed, and a garage door opener bracket to hold the electrical part of the system. The door, spring system, and opener all need to be compatible with one another in the long term; our experts are always glad to help advise you here. Finally, after all the parts are installed and connected, the opener and controls need to be programmed, synced, and tested.
Which Garage Door Is Best?
There's no single best garage door. It all depends on what you're looking for, and how you weigh factors like aesthetics, home security, and maintenance requirements, among others. Heavier garage doors, like those made of hardwood or steel, require more powerful openers to lift them. Aluminum and synthetic polymer garage doors aren't as impact resistant, but they're also far lighter and won't rust or rot from moisture. Aside from which garage door material is best for you, there are the questions of panel structure, size, and appearance. Garage Door Repair Bothell installs and repairs doors from Amarr, Raynor, Clopay, and many other trusted manufacturers.
Garage Door Spring Installation
There are two basic types of garage door springs. Extension springs will need to be installed on a pair of cables pointed back across your garage parallel to the tracks. Torsion cables are mounted on a spindle-like mechanism above the door. Torsion springs tend to last longer but are also a bit more costly, and damage to a torsion spring is harder for a layperson to detect. Always leave garage door spring installation and repair to trained professionals! These heavy springs store large amounts of energy, and serious injury can result if improper handling causes one to snap free.
Garage Door Opener Types
LiftMaster, Genie, and Chamberlain are just three of the garage door opener manufacturers whose products our team can provide and install. Make sure you choose an opener that's strong enough to handle a garage door that weighs as much as yours. If possible it should be much stronger than that, so that it won't wear out for many years. Different models of opener vary in noise level, reliability, and bulk, not to mention expense. Some openers are only built for remote and wall panel control, but others have wifi connections, homelinks, and other control systems. Just like the garage doors themselves, it's a question of which garage door opener is the best for you and your home in particular.
Low-Cost Garage Doors In Bothell
Looking to enhance the security of your property? Want to improve the curb appeal and add retail value to your house? Call Garage Door Repair Bothell today. High-quality doors from all the major brands, available at the best prices around. Get a free estimate on any kind of garage door you want.